The guide to get the import permit in USA
Overview
– In the USA an import permit is required only for 13 plants and more
– The Import Permits are free, they can be requested quickly online on the USDA site and they cover 5 years. See how to proceed bellow. Plant purchases with import permits tend to be processed faster by the customs than parcels of less than 13 plants to repeat buyers without permits. The green – yellow label with the permit number is stuck on the parcel which goes directly to the phytosanitary station before being forwarded to your address place ( written on the parcel)
How to obtain an authentication account to access ePermits:
Navigate to https://ePermits.aphis.usda.gov.
Click the Create Account tab.
Select your User Type (generally, Customer)
Enter your email address.
You will receive a confirmation email from DoNotReply.ICAM@usda.gov with the subject "eAuth – Confirm e-mail". Click the Continue Registration link in the confirmation e-mail.
Back on the eAuth web site, enter your name and set up a password.
Don't click "Log in to your application". Instead, select Manage Account, then Update Account, then Continue to login Page. 
Enter user ID (email address) and the password you just created.
Click the link (in the middle of the right side of the page) to Verify My Identity. 
Select Verify My Identity Online.
Agree to the terms of service.
To begin the verification process, enter your address, phone, birthday and social security number.
The system will ask personal identity verification questions. If you are able to answer the questions, your "Verified Account" will be created. (If you are not able to answer the online identity verification questions, you can present your Government issued photo ID at a USDA Local Registration Authority (LRA) office in order to have your identity verified.)
Click Continue on the "Identity Verification Success" page.
Click Continue to Application on the "Account Information" page.
You should now be in the ePermits system.

GUIDE PICTURES: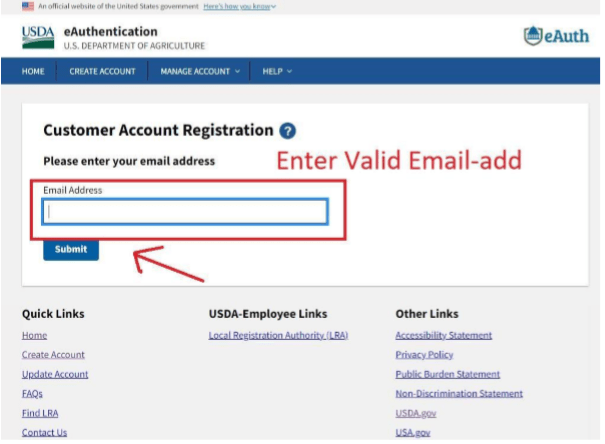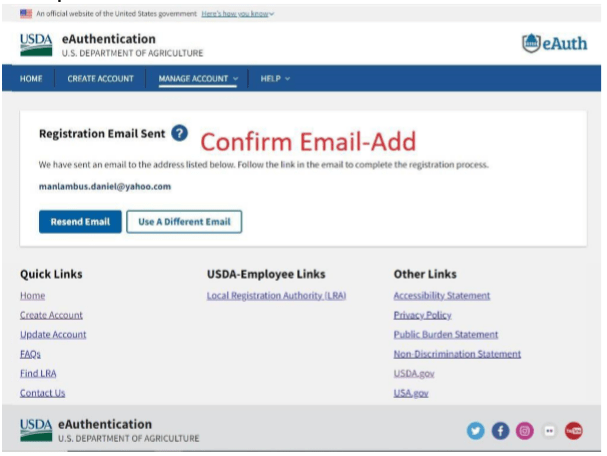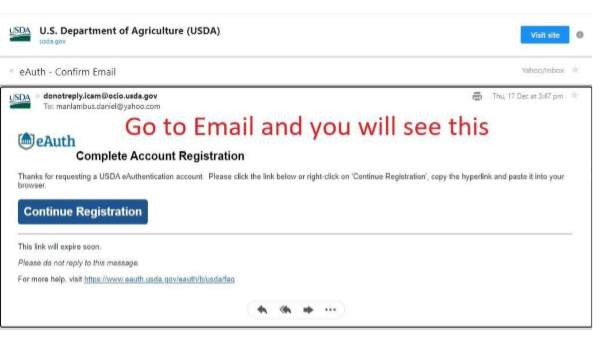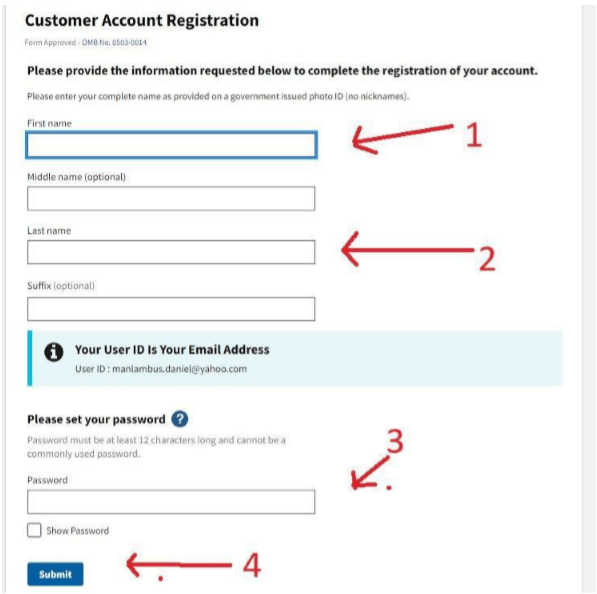 eAuthentication Technical Support:
Each person who uses USDA eAuthentication must use his or her own user id. No sharing is allowed. USDA reserves the right to terminate any account if this policy is violated.
Applications that can be submitted online through ePermits:
ePermits is no longer available for new and renewal PPQ587. APHIS eFile is the new permitting system for Plants and Plant Products.
1. You need to click to access eFile: https://efile.aphis.usda.gov and start the import license application process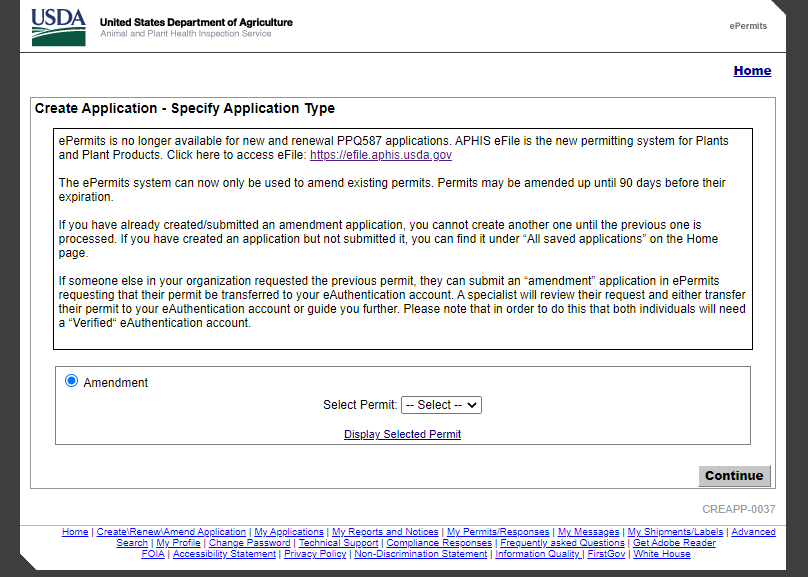 2. and fill the "articles" on Permit as pictures below:
Example:
3. Choosing "Customs Ports" nearest your home:
https://www.cbp.gov/contact/ports
4. Send the completed application by facsimile to (301) 734-5786, or mail to:
Email: PlantProducts.Permits@usda.gov
USDA-APHIS-PPQ
Permit Unit
4700 River Road, Unit 133
Riverdale, MD 20737-1236
5, After you get the import permit, we need a copy (pdf extension) of your import permit and the shipping label.
Send your import permit (.pdf) and shipping label (.pdf) to our email (admin@grogensvn.com)
* How to get label: You may request the PPQ Form 508 (Green/Yellow labels) online through ePermits under the "My Shipments/Labels" feature. Otherwise, send your request to GreenandyellowPlantslabelrequest@usda.gov. *
A permit will allow you to import for a period of 5 years an unlimited number of times. This is totally free.